Practical Magic: new photo MARIASHI
It should be said that the story turned out to be a bit mystical. At the end of the day, the MARIASHI team went to conquer the capital roofs. There was a new photo shoot, the main character of which became almost Bulgakov's Margarita. Invisible and free! She has no doubts and creates her own guidance in life. Strong, dynamic, vibrant and even a little crazy, she looks damn good!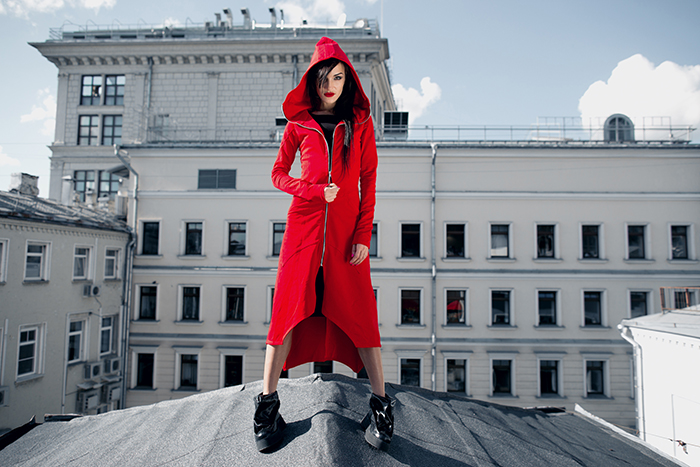 New MARIASHI collection - is a small, but outright rebellion. Here, scarlet red is for independence, shades of grey strongly reminiscent of the end of the summer, and uneven yellow takes the ode to the fickle mood of the sun. The collection presents a long-known for brand's clients comfortable and cozy cardigans and tuxedos of rare for the brand colors, asymmetrical t-shirts, little black and grey dresses, flying short and skinny long skirts. All are easy to mix between themselves, which gives the opportunity for self-expression and creating new images every day.
Unusual accessories made of leather emphasize the strength of character and striving for perfection even in small things. Everything is very functional, all details are practical and comfortable.