Lost heaven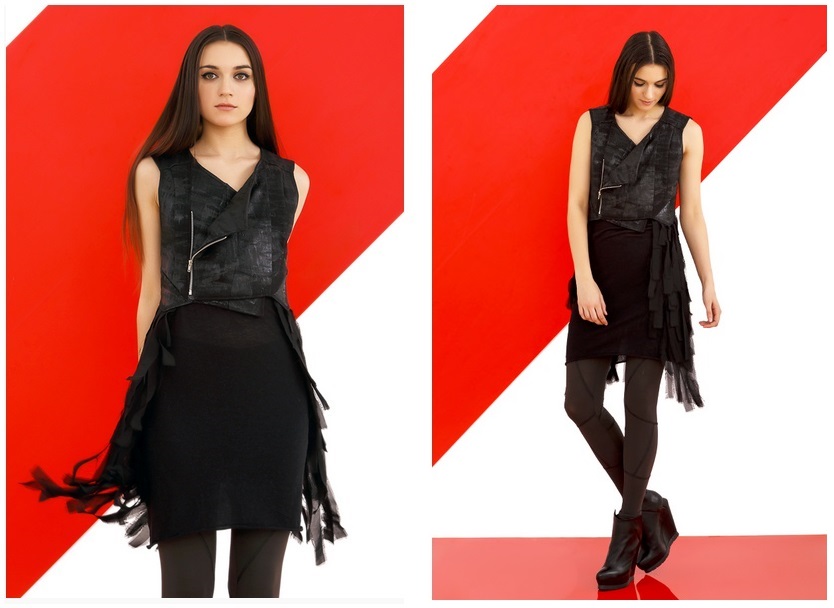 Good girls go to heaven, bad girls – wherever they want. Or, in this case, directly from sky to earth. The image of a fallen angel with scorched wings is shown in this model with the deliberate visual contrast.
Airy chiffon train gives angelic essence, while the strict geometry of the top in the form of a vest leather jacket shows its rebellious character.
This deliberate contradiction allows you to convey the special mood of the model, hinting at a kind of starting point from which a new stage of life of this girl or vision starts.
The vest is made of high-quality jersey with imitation of leather and a train of fine chiffon. Fastens with a zipper.