Mariashi на Mercedes-Benz Fashion Week Russia
In autumn of 2014 distinguished and aspiring designers presented their autumn-winter collection in the main arena of the Fashion Week the Central exhibition hall "Manege". The debut release of Mariashi took place here. The fashion show was held in a group of young designers, models dressed in perfectly tailored cardigans, sweatshirts and t-shirts came on the runway. The black color became the main theme here that helped create the atmosphere of bewitching mysteries, riddles, innuendo in the hall.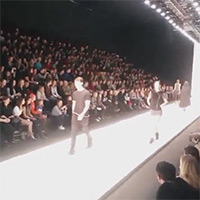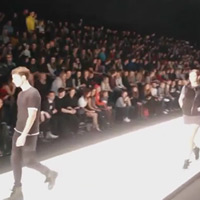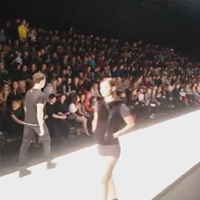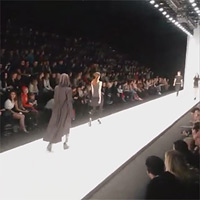 The successful implementation of this idea can be judged by the intrigued eyes of the audience. Natural materials, sophisticated styles, functional details, and most importantly — a hidden system of symbols. No doubt, this intelligent clothing will take the vacant seat in a diverse world of fashion brands.
If a journey of a thousand miles begins with a single step, the path to recognition starts with the first glance. Now with certainty we can say that the first acquaintance with the audience went over well and we never stop. To be continued!
Фото обложки блога с веб-сайта geometria.ru