Space Odyssey: new MARIASHI photoshoot
Alien invasion did not happen this time. Just a space trooper landed on the ground. Well, a trooper. A few scouts, but whatever!
It seems that these visitors from the future do not understand their own value for us, earthlings. Looking at them, you know how people will look like in many, many years.
And yet while "spaceships don't travel through the Universe," let's take a look ah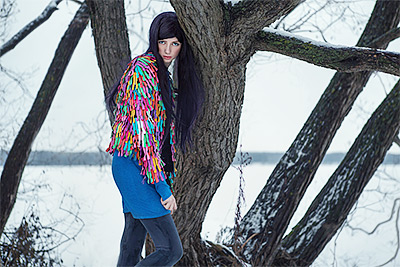 The futuristic nature is transmitted in the models with the original design, which is based on unusual color combinations, functional details and intricate cuts. There are sweatshirts with wrap over, coats with voluminous hoods, and vests with faux fur (no earth and supernatural animal was harmed for the manufacture!).
Neon hair emphasizes the alien origin of the models, and their piercing gaze is an inherent "attribute" of the image of the future. Still don't know how to do that? Don't worry, there's plenty of time for training.