Alice in Leveldva
New Year is always full of fairy enchanting expectations. Just like small children we look forward to the holidays and have faith in magic. But when adults want to have a holiday they need to create it themselves: to put up decorations, to make festive dinner and, last but never the least, to choose the right holiday clothes – comfortable, beautiful and in accord with the party dress code.
Mariashi team has developed a limited collection of looks dedicated to the magic New Year's party.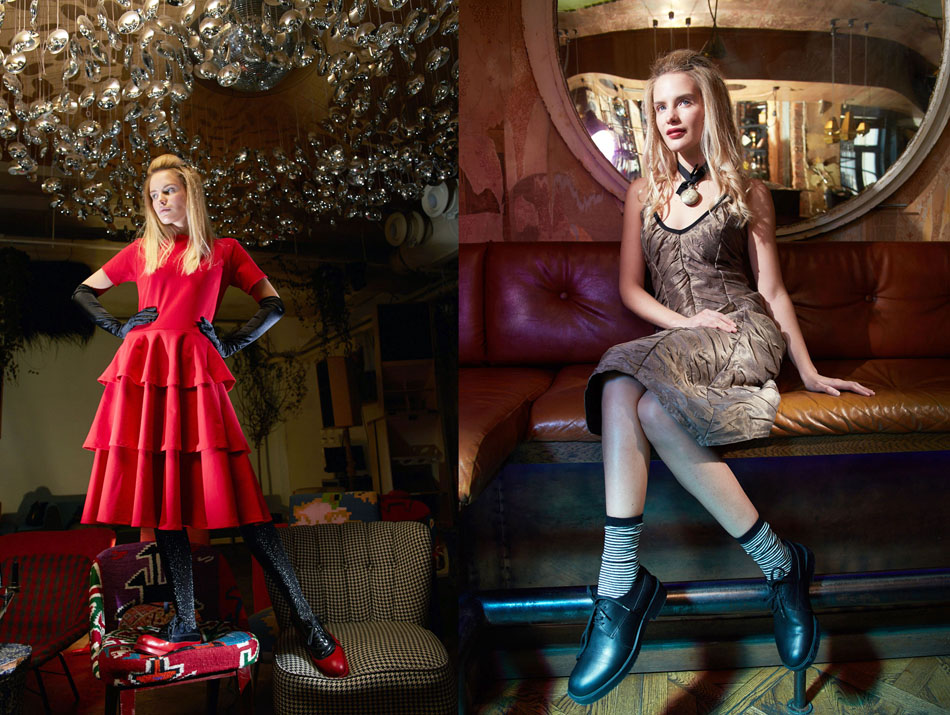 We were inspired by the beloved tale by Lewis Carroll, Alice and her beautiful image constantly surrounded by magic everywhere. Leveldva became an ideal place for expressing this idea, a place like no other which gathered the eclecticism of different styles and epochs.
Bright red tinctures of the new collection perfectly complement our favorite black; endless golden folds on the dresses, skirts and tops set against logic run not vertically but horizontally – because in tales nothing resembles real life!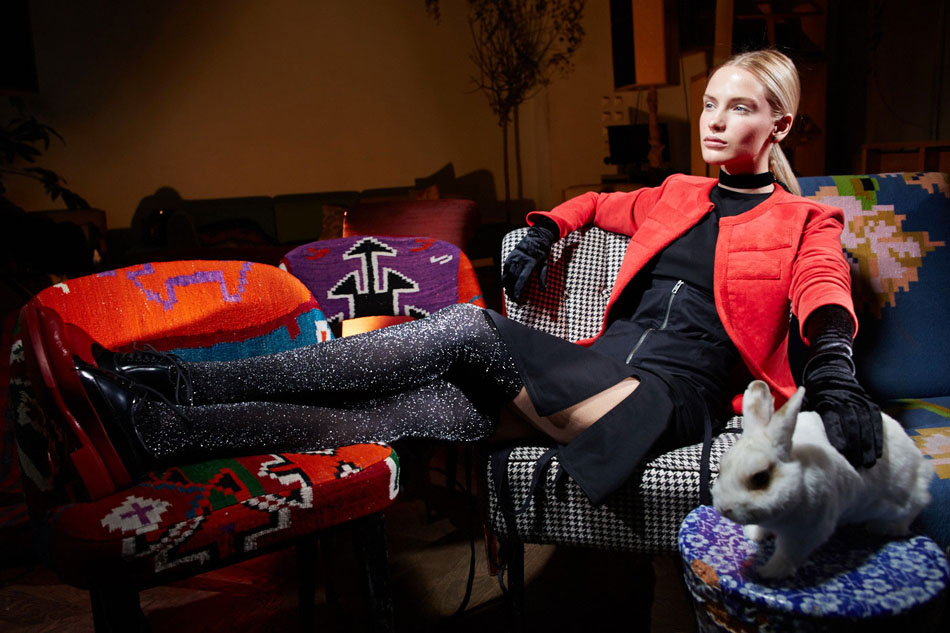 New fabric with a graphic print of hand-drawn flowers hides dozens of small white rabbits. You can count them if you look closely at the leggings, dresses and tops. The lilac color became a bright tincture, the color which has always been considered the color of kings and queens for a reason, it complements perfectly the golden details – it is nearly impossible to find a more fabulous combination.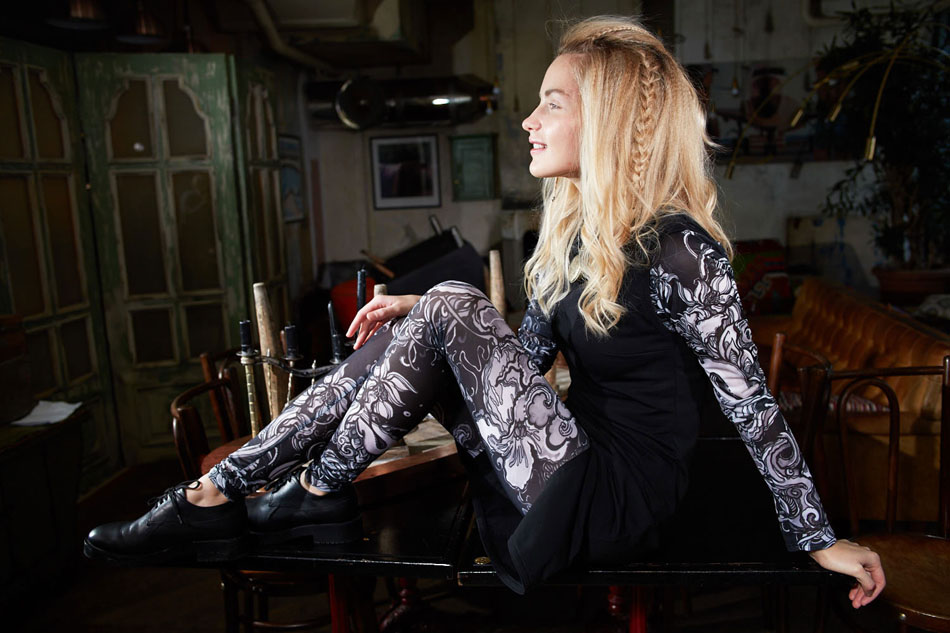 Every item of the Christmas collection will be issued in a very limited number - only 5-7 units. You will have tailor made clothes designed specifically for you, in accord with your measures. After all, everyone may have one's own fairy tale.
The project team:
Styling: Anna Guseva stylesystem.org,
Photography: Viktor Polyakov http://www.victorpolyakov.com,
Model: Tatyana Ratnikova
Make up: Elena Slastikhina
Hair: Dzhamilat Mansurova @djamilat_mua