30 Seconds To Mars choose MARIASHI!
On March 22, the Olympic stadium roared with delight, and fans of the band 30 Seconds To Mars, despite the tedious wait (concert was postponed) jumped, screamed and sang along to their favorites. It was awesome! But for us this was a special day because the guitarist Tomo Milicevic was on stage in the new MARIASHI hat given to him before the concert.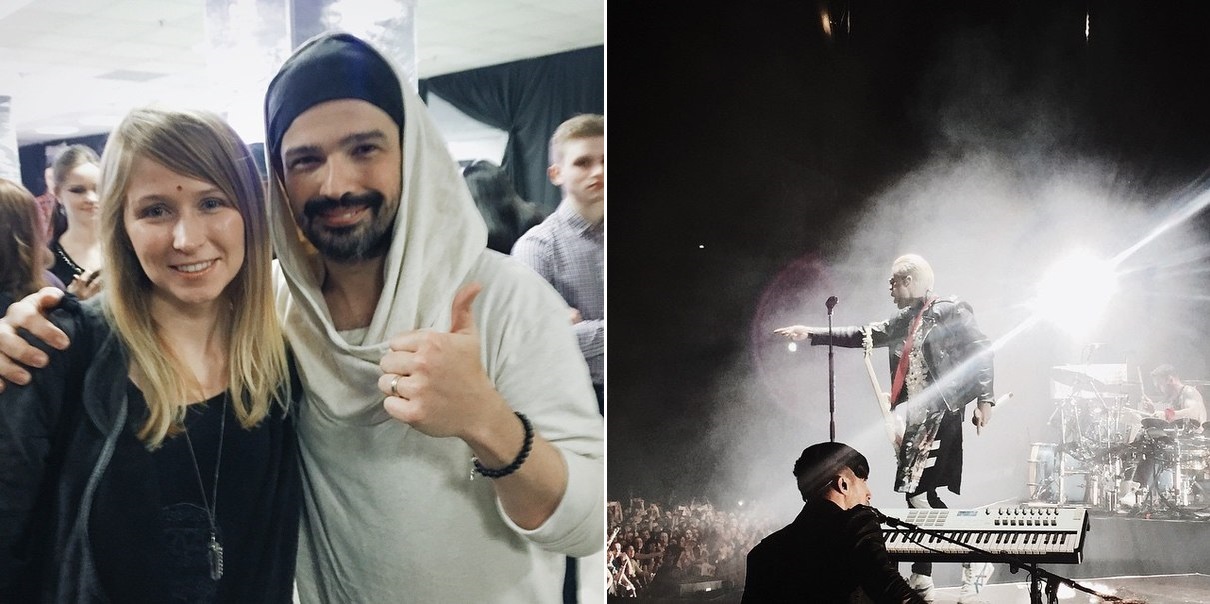 What does this mean? Not only did we get the gift, but also our tastes coincide, because, as the members of the group admitted, they love and wear MARIASHI clothes presented at the first meeting (in 2014) until now.
Guys are not afraid of experiments, they are open to communication and actively use the characters in the lyrics and on the album covers. They preach freedom in any of its manifestations: the absence of borders between countries and people on a national, financial, physical and any other signs - it's all about 30STM. And about us too!